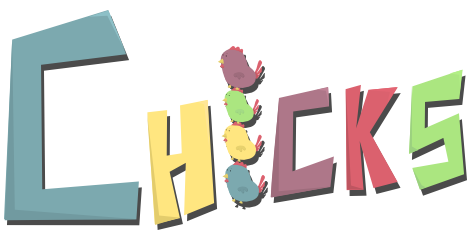 Chicks
Loading SWF for the first time...
Little game made for Venezuela Duel Jam 2015.
Rescue the chicks, put them in the right basket.

The goal is to save as many chicks as you can, dragging them to the right basket. If any of the chicks touches any pipe, the game is over.
This is a simple implementation of the idea, hopefully the game will improve, have more elements and be released for mobile as well.
Gameplay:
Tools:
Language: Haxe
Framework: OpenFL (http://www.openfl.org/)
Graphics: Inkscape (https://inkscape.org/es/)
Sounds: Bfxr (http://www.bfxr.net/)
Music: Soundstation Studio (http://soundation.com/studio)